When independent traders in a small Welsh town discovered the loopholes used by multinational giants to avoid paying UK tax, they didn't just get mad.
Now local businesses in Crickhowell are turning the tables on the likes of Google and Starbucks by employing the same accountancy practices used by the world's biggest companies, to move their entire town "offshore".
Advised by experts and followed by a BBC crew, family-run shops in the Brecon Beacons town have submitted their own DIY tax plan to HMRC, copying the offshore arrangements used by global brands which pay little or no corporation tax.
The Powys tax rebellion, led by traders including the town's salmon smokery, local coffee shop, book shop, optician and bakery, could spread nationwide.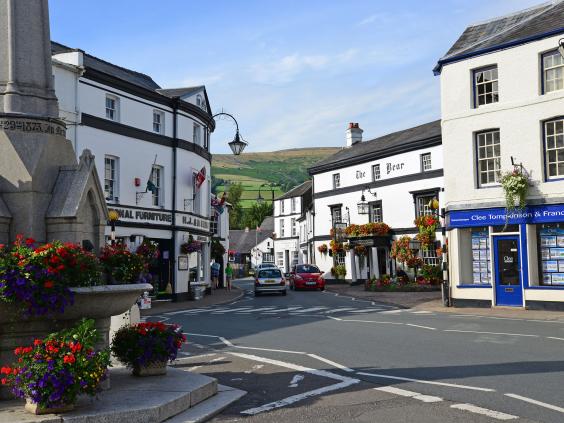 Crickhowell residents want to share their tax avoidance plan with other towns, in a bid to force the Treasury into legislation to crack down on loopholes which allowed the likes of Amazon to pay just £11.9m of tax last year on £5.3bn of UK internet sales.
A town dominated by independent businesses, some of which have been passed down three generations, Crickhowell traders recently fought off a high street planning application from a large supermarket chain.
In the BBC2 documentary, The Town that Went Offshore, the residents express their anger at companies including Caffé Nero, which has not paid corporation tax in the UK since 2008, despite recording sales worth £1.2 billion.