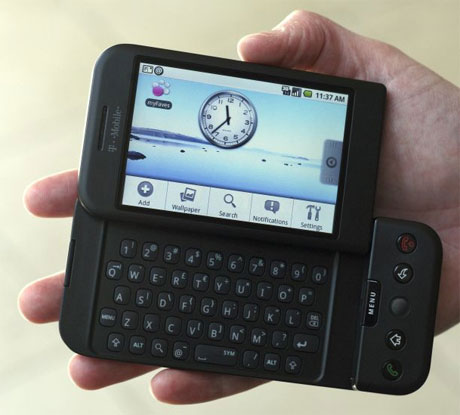 British gadget fans will be able to get their hands on the first mobile phone powered by Google today, as the much-anticipated G1 goes on sale in the UK for the first time.
The G1, which is being sold by the phone network T-Mobile, will be available from the company's shops from as early as 7am – with thousands of people expected to queue in order be among the first buyers.
A T-Mobile spokeswoman told the Guardian that the company was not sure how great demand would be today, but said 25,000 people had registered their interest since the phone was unveiled in New York last month.
The G1 comes free with a £40-a-month contract and boasts a number of high-end features including global satellite positioning, wireless internet access and built-in support for a number of Google applications.